On Wednesday 12th Feb I decided with my day off to go and explore new territory for me, and that is Lincolnshire. I started off by driving to Burnley Manchester Road station to pick up a train bound for Manchester. From there I headed down to Sheffield with TransPennine Express and waited for my next Northern service heading to Lincoln.
We left a few minutes late at approximately 1240 and began the journey to unfamiliar ground. The train headed North out of Sheffield through the suburbs towards Darnall and Woodhouse slowly picking up speed as it worked its way out of the city. After passing through Kiverton heading towards Worksop & Retford the countryside began to open out. After calling at Worksop & Retford where we passed under the East Coast Main Line the countryside started to become rather quite spectacular in its own way.
We continued East towards Gainsborough passing Cottam & West Burton powerstations passing through plenty of cropped fields that were visible for miles! We continued towards Lincoln via Gainsborough and Saxibly arriving at approximately 1445. The journey felt slow for the distance covered, but was rather scenic!
I had 45 minutes in Lincoln where seemingly not a lot happens. In the time I was there an East Midlands Railway Class 158 departed towards Peterborough via Sleaford and Spalding and an LNER 'Azuma' Class 800/2 departed towards London via Newark. By now I was torn between heading to Sheffield back the way I came or continue through new territory and head to Nottingham via Newark. I chose the latter. Again the journey was very scenic working its way through the countryside and sleepy little villages and crossing over the historic Newark Flat Crossing, the last of its kind left in the UK. We arrived at Nottingham spot on time.
At Nottingham I boarded another East Midlands Railway service bound for Sheffield, however due to Clifton Bridge in Nottingham being closed for safety reasons our driver was well over 40 minutes late in due to the severe congestion resulting in the city. As a result the decision was made for the train to divert away from Sheffield to try and make up some lost time. I left the train in Chesterfield and waited for the Northern service that was 10 minutes behind it. Time to head home now, so I boarded a Liverpool bound train to Manchester before catching a tram across the city and train back to Burnley, only to discover that I had a flat tyre on the car. Oh joy……………..
Looking across the stunning Lincolnshire fields near Gainsborough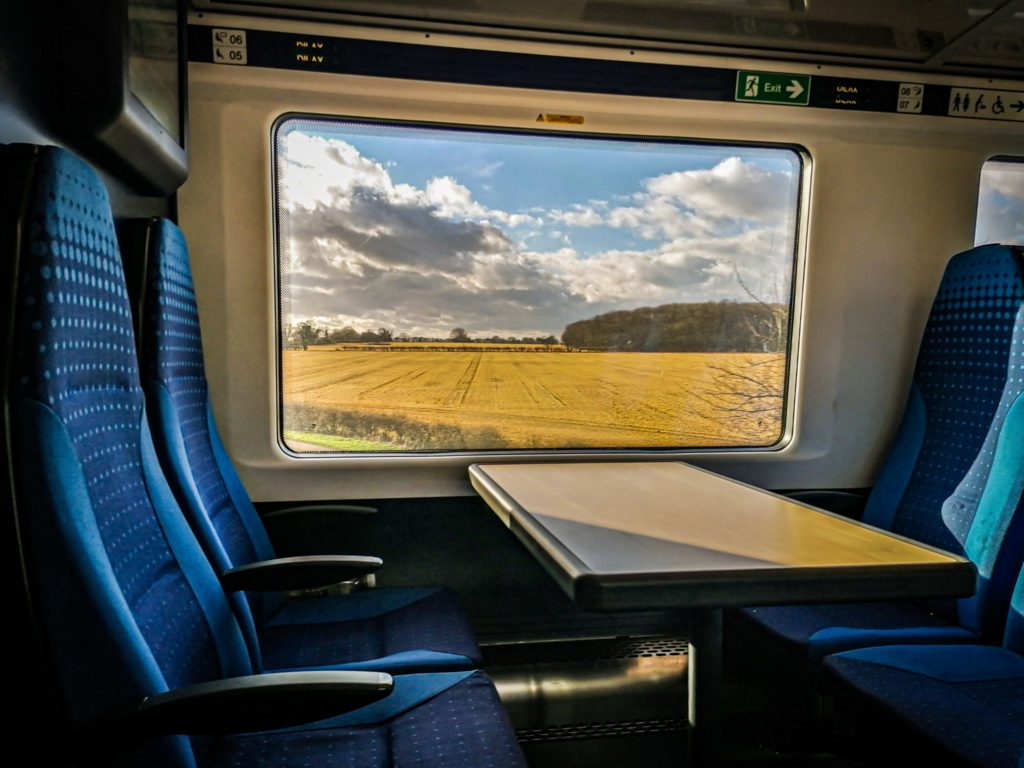 An East Midlands Railway Class 156 sits at Lincoln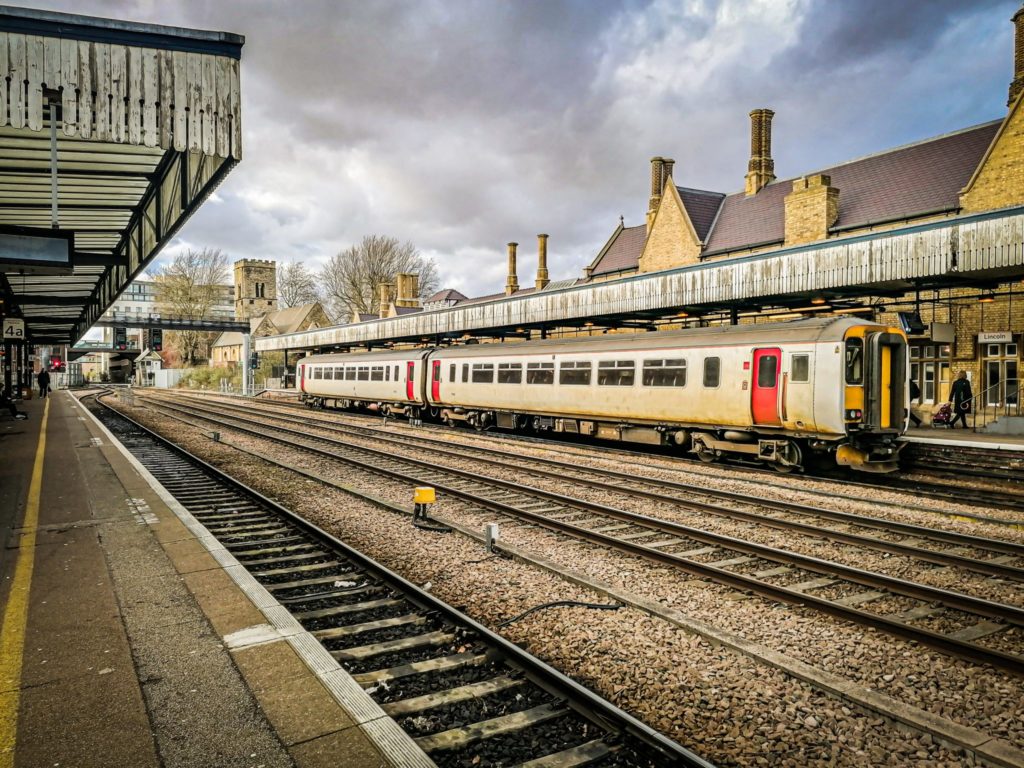 Class 60 passes through Lincoln Central on an oil train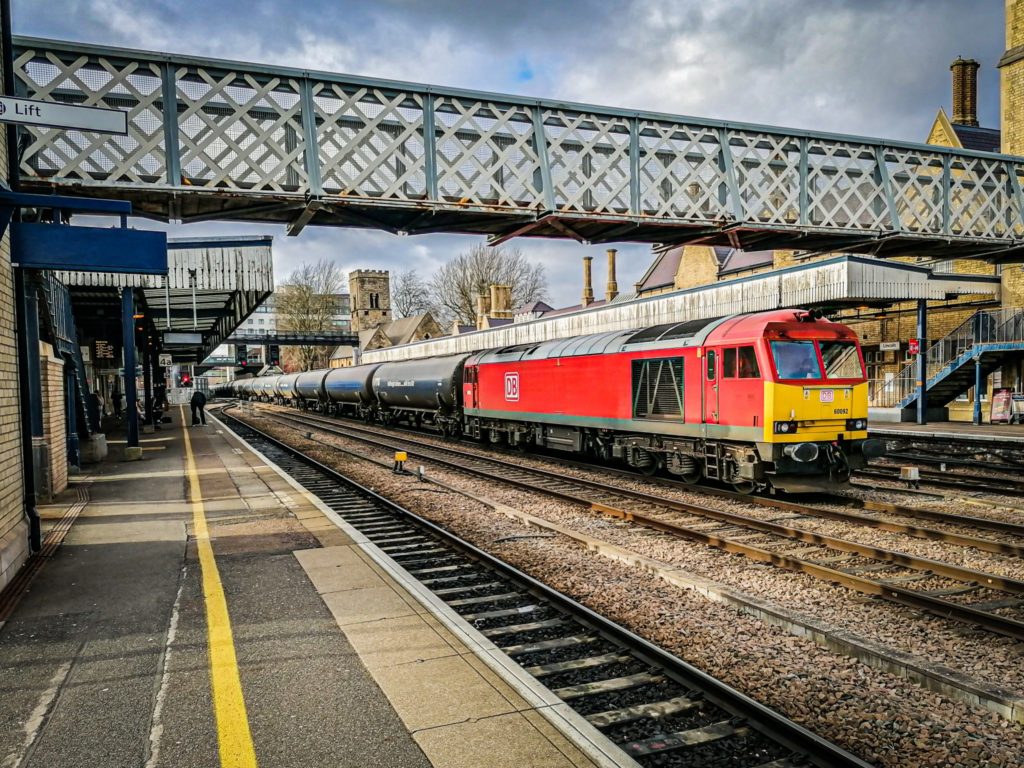 LNER Azuma & EMR Class 156 at Lincoln