Rail Charter Services – The 2021 Staycation Express.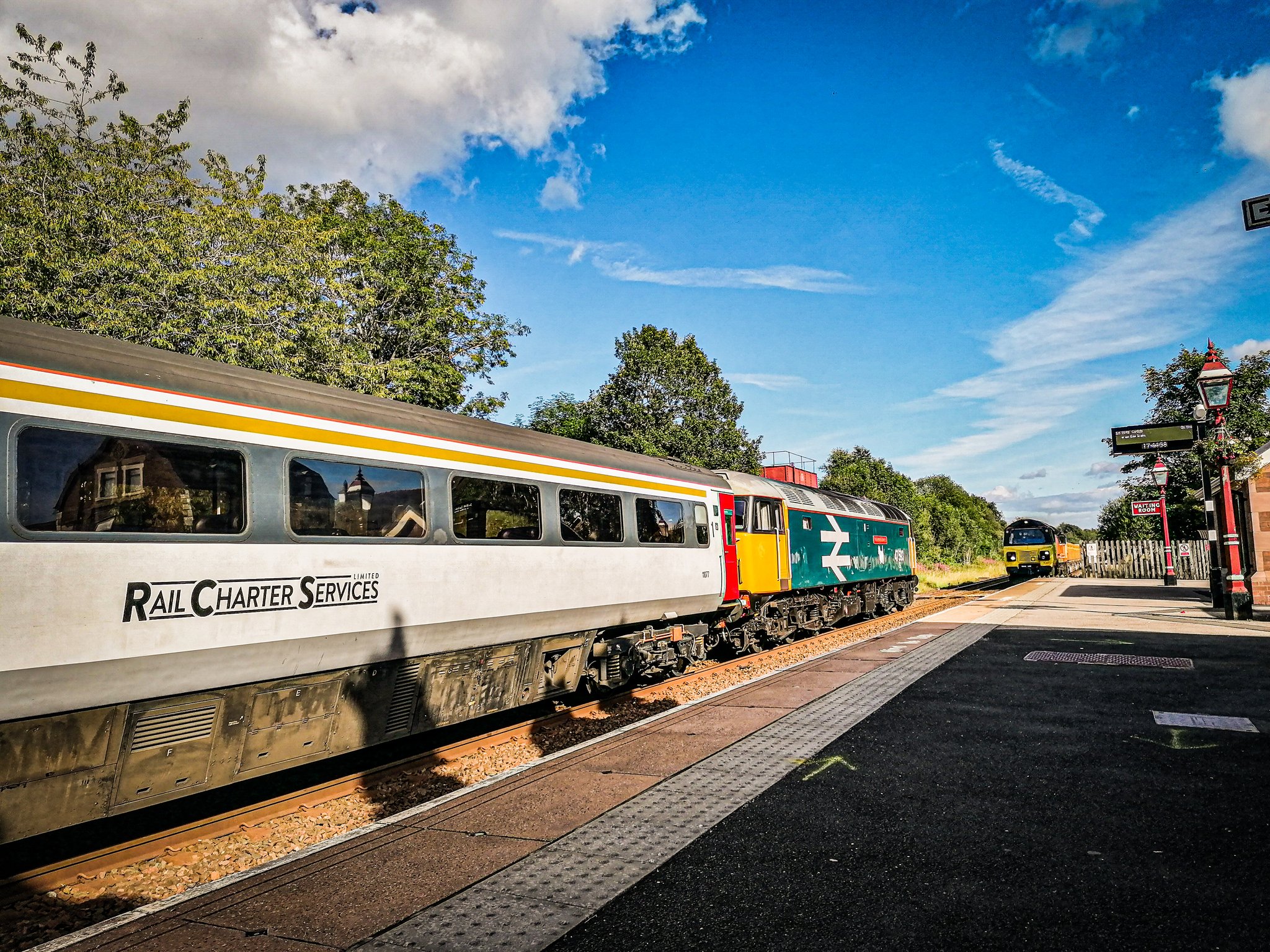 Rail Charter Services have this morning released some of their plans for the 2021 operation of 'The Staycation Express', a daily scheduled charter service operating over the Settle Carlisle line.
Following on from the success of the 2020 season, a few alterations have been made to the service, with it this year running between Skipton and Carlisle and utilising a HST set formed of First Class vehicles. The vehicles in question are two former East Midlands Railways (EMR) powercars, and five ex Great Western Railway (GWR) coaches. It will be formed of x3 TFs (First Class), x1 TGF (First Class with Guards compartment) and x1 TRFK (First Class with a buffet) coaches.
Rough timings are as follows, but are subject to small amendments as timetables are finalised.
0930 Appleby – Skipton
1130 Skipton – Carlisle
1500 Carlisle – Skipton
1730 Skipton – Appleby
The train is expected to run every day except Fridays and will run over the summer season between mid-July to early September, similar to the 2020 operation.
As per 2020, the coaches will be Covid friendly and socially distant. Perspex screens will be installed between seating bays and only window seats will be allocated to allow the sufficient two metres between passengers. Passengers in a larger bubble of 4 people will be able to sit together, with the opposite table being kept free to keep everyone safe and socially distant. Below is the seating diagram of a Mk3 First Class vehicle, very similar to what is being used. Green indicates seats that will be allocated, red indicates seats that will remain unoccupied for social distancing and black highlights the tables in the bays.

More information on this charter service will follow in April.